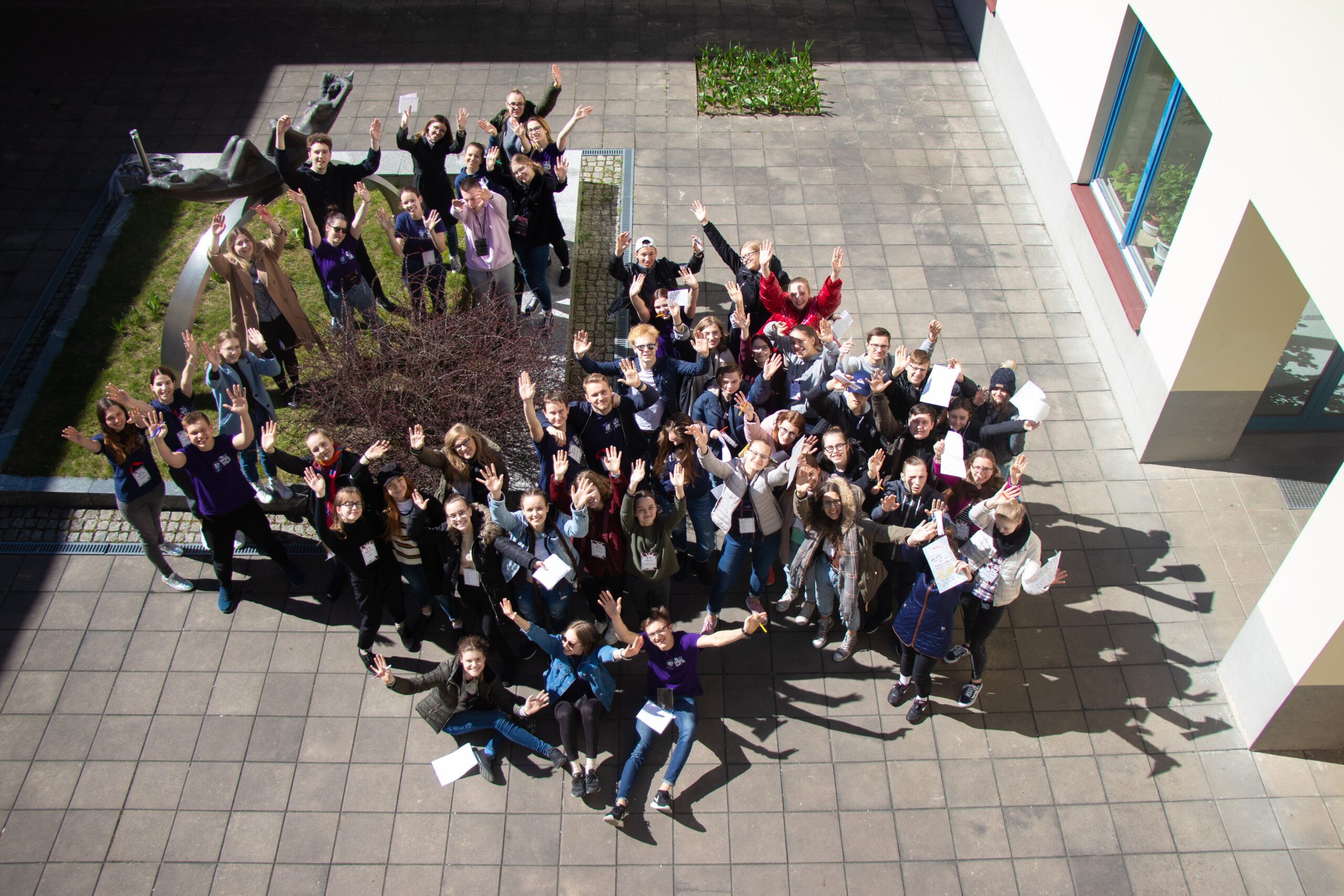 ECSTRA – bringing future creators together!
The goal
Our aim is to help students to acquire crucial competencies (entrepreneurship, collaboration, complex problem solving, sustainability and social innovation) through volunteering activities, which would involve solving real-life problems through social innovations.
Do you want to make a change in your community and strengthen your competencies? Explore our how the project could help you to make your idea come true!
Where to start? Organise a social initiative canvassing event
Invite your community to contribute to solving real-life problems by organising social initiative canvassing event that enables communities to take the initiative and tackle challenges themselves through social innovations.
Engaging and empowering the community in such a way so they would stay in the driver's seat requires experience and preparation. Thus, to guide you throughout this process we share with you:
How to organise a social initiative canvassing event (both offline and online) and;
How to create community-led initiatives with sustainable long-term impact.
Community canvas is a template created to guide community members through further developing their chosen idea or challenge they aim to tackle.

What kind of roles will be in your team?
What is your SMART (Specific, Measurable, Achievable, Realistic and anchored within a Time Frame) goal?
What will be main your activities?
These and many more questions will help to concretise a vison and plan how to achieve it.
Community canvas – develop your initiative
Implementation of the activities
Further guidance is provided to appointed initiative coordinators and volunteers throughout implementation of the selected initiatives by trained community managers.
Want to become a community manager?
Take part in the training course on community management to gain more practical knowledge on how to work with community and mentor student-led initiatives. More information will be posted soon!
Do you want to acquire key competencies through professional volunteering? Join the implementation of the initiative at any point. You can explore the current initiatives here (link)
Want to become a community manager?
If you want to learn more about how to successfully manage your team and to encourage volunteering among young people? Check the volunteer management guidebook in which we share our know-how with you.
What is coming? Crash courses for initiative's volunteers will be published soon!
Want to become a volunteer?
Recognition of competencies
Students participating in the initiatives will have opportunity to formally recognise their acquired competencies through flexible non-formal competencies recognition pathways, established in partner universities.
To achieve this, we:
Developing an international competence evaluation task bank, which will allow more efficient and flexible ways to recognise competencies.
Providing standards for organisations, which after implementation will lead to auto-approval of recognition.
Success stories
Suitable for new projects/programmes/clubs that need to clarify who they are and why they do what they do. Would also be a very good tool for those who are heavily boxed in and need find new ideas
– VU Career days
Very suitable for new initiatives, start-ups
– EFECTO app's team
News: check out what's happening
Outputs, Outcomes and Impacts of the ECSTRA project
See what we have produced for the higher education community!